References
Zodiac Aerospace
Client
Zodiac Aerospace was a French aerospace group founded in 1896 that supplied systems and equipment for aircraft. It had around 100 sites across the globe and employed nearly 35,000 people. In October 2018 it was acquired by French aerospace and defense company Safran.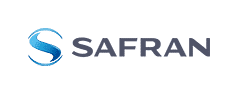 Indelec solution
Lightning protection of such production site is critical. 500 employees are daily coming in and the production required high-tech equipment which are extremely sensitive to electromagnetic disturbances. It is not an option to interrupt the production because of thunderstorms.
INDELEC and its skilled and trained partners in Tunisia have designed a safe lightning protection system using several ESE lightning rods.