Linéa & Delta Box
Work at Heights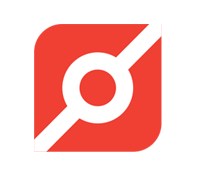 Dedicated to lightning protection system design and installation since 1955, INDELEC has a specific experience working at heights. Our technicians are all trained to safely access to all types of platforms / roof structures. Besides the LPS installation, INDELEC proposes various Safety at Heights solutions.
Obstacle warning lights
Delta Box
Our aircraft warning lights subsidiary has been supplying beaconing systems for over 25 years and is part of the Indelec Group since 2004.
We design and assemble our full range of beaconing in our production facility in Douai, in the north of France.

We manage in-house the development and production processes of our aircraft warning systems and associated software, which in turn allows us to innovate and propose tailor-made solutions. All our products fully comply with ICAO rules and are approved by the French Technical Services of Civil Aviation Authority.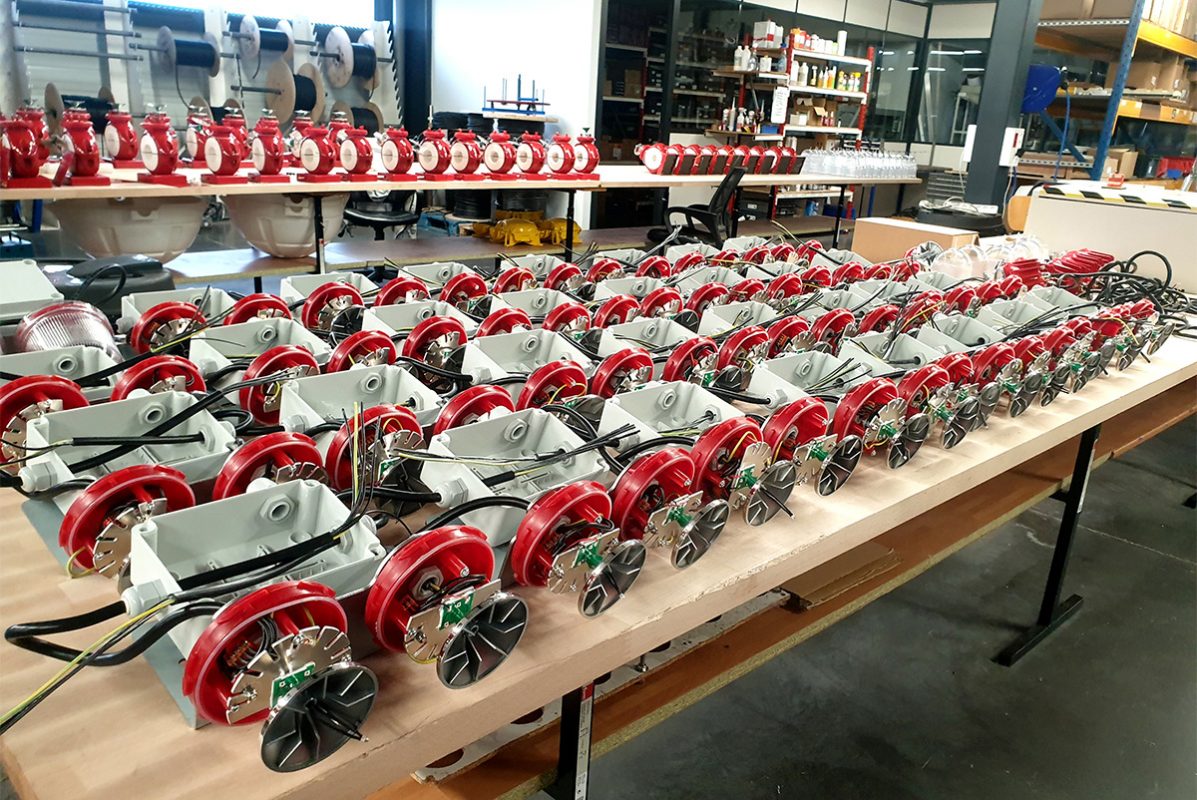 Research & Development
Continuous investment in R&D
Pioneer in the use of LED technology, we have our own research and development team, as well as relationships with institutions involved in applied research. This enables us to offer advanced state-of-the-art technology to our clients.
Our commercial and technical departments work together to provide customized solutions for each project that take account of the specific conditions and constraints. In addition, we also provide broad expertise to customers regarding:
wireless data communication,

autonomous and safety power supplies such as battery, solar station, fuel cell…

light-signaling devices,

specific types of lighting.
Safety at heights
Fall protection & Smoke Ventilation Systems
For more than 15 years, INDELEC has developed a unique expertise to install fall protection systems as well as smoke ventilation devices.

Fall protection
Guardrails and Handrails
In France, injuries from a fall is the first cause of fatalities and severe injuries in the Construction industry.
Guardrails
A guardrail is a vertical barrier that is designed to prevent employees from falling to lower levels.
Our components and accessories are designed for a simple and fast installation on site.
Vertical ladder with safety cage
Aluminum-made ladder typically used to access roof areas or mezzanine floors where exterior access is required; fitted with cage and walkthrough offers a completely enclosed, safe method of access for almost any situation with a climb height of 2m – 10m.
Bridging Steps
The Bridging Step equipment utilizes steps with handrails on both sides of the platform for maximum safety. It is fitted on plastic plots to preserve the roof waterproofing (no drilling)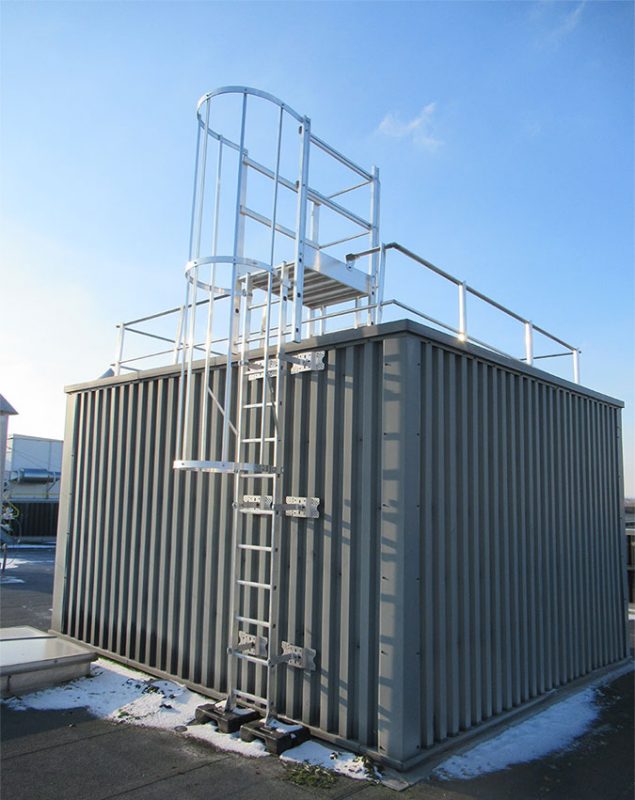 Fall Protection
Lifelines
Lifeline systems can be used to arrest or stop workers in the event of a fall occurring or prevent workers from reaching a fall hazard. Horizontal lifelines are made of a cable anchored on the roof structure, allowing users to be permanently connected with a lanyard and harness.
Cable lifeline
A horizontal lifeline is typically a cable installed parallel to a fall hazard. It is utilized in fall arrest or fall restraint systems. The lifeline is attached to the structure and can change direction to follow the profile of the roof edge or other fall hazards. It is considered a Personal Fall Protection Equipment for Work at Height, under the European EN 795 C class for horizontal lifelines and EN 353-1 and EN 353-2 classes for vertical lifelines.
This solution is recommended when use of passive protection, such as railing, is technically unavailable.
Rigid rail
If the lifeline option is not available, rigid rail can be fitted, using a trolley track rail attached to the building structure. The user can connect his harness to the trolley using a lanyard or self-retracting anti-falling lifeline.
Anchor Points
Anchor points are usually installed on the roof. They are used to connect lanyards, lifelines, and other forms of tie-off which prevent a worker from falling. They must comply with EN 795 Class A standard provisions. They can be fixed on various structural materials (concrete, aluminum, wood frame…)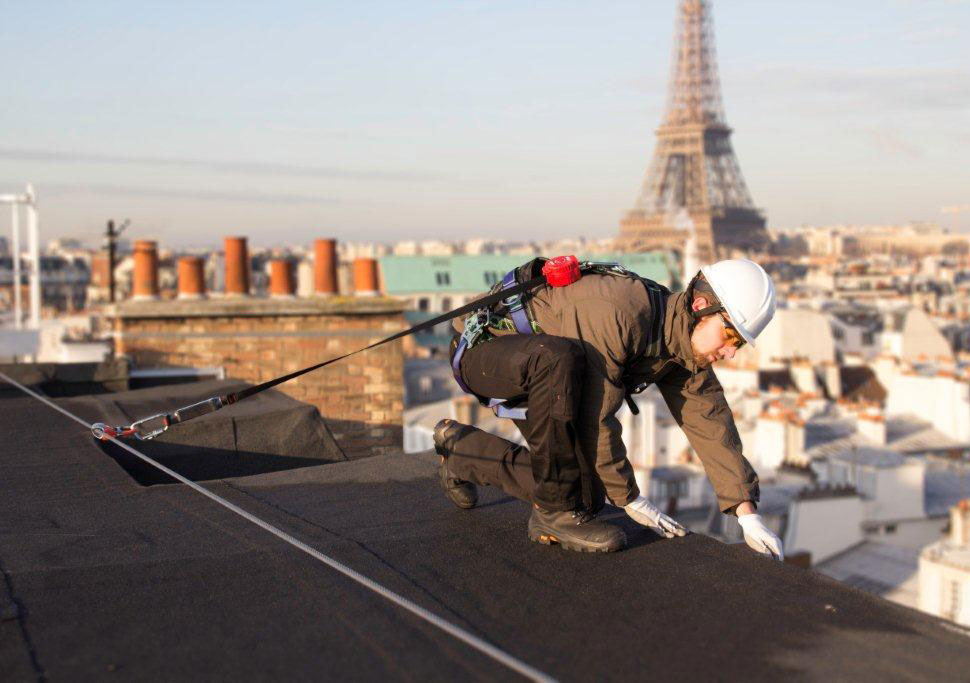 Smoke ventilation
Smoke ventilation & Skylight safety systems
Smoke ventilation systems are life safety systems designed to facilitate the safe escape of occupants in the event of a fire and also enable the fire to be fought in its early stages.
Smoke ventilation systems
Natural systems are dedicated to the evacuation of smokes and heat in case of fire.
Smoke ventilation allows the creation of a smoke free layer above the floor by removing smoke.
Powered ventilation
Mechanical : A retractable cable allows the user to close/open the vent.
Pneumatic : Pneumatic control panels can be fitted and connected to the runs of ventilators.
Electrical : New generation of power supplied runs for Smoke and heat exhaust ventilation systems (SHEVS).
Safety screens
Skylight screens or cages cover the skylight with a wire mesh to protect them from accidental falls (1200 joules guaranteed)