Mobility
Electrical Vehicules Charging Stations
Since 2018, Indelec Mobility offers a complete range of services dedicated to electromobility : audit, installation, back-end solutions, maintenance and Charging Station supervision.

Audit
Strategic Survey and Technical Audit
The preliminary Strategic Survey is a key step to detail the client green-mobility transition plans. Then the Technical Audit is required to assess the existing power supply system and determine the EV charging stations specifications and locations.
With dedicated e-mobility consultants, Indelec Mobility supports the client formalizing his electromobility strategy. The survey shall assess the existing mobility schemes (carbon print, Total Cost of Ownership calculation, subvention schemes…). The survey then recommends the e-mobility strategies to be implemented.
The Technical Audit then proposes the installation of charging infrastructures: it reviews the existing power supply network and wiring, the required works as well as the EV charging stations installation compliance.
Indelec Mobility engineers are fully trained and experienced to conduct these audits and plan the charging stations utilization (users access, load balancing, payment schemes, remote supervision etc…)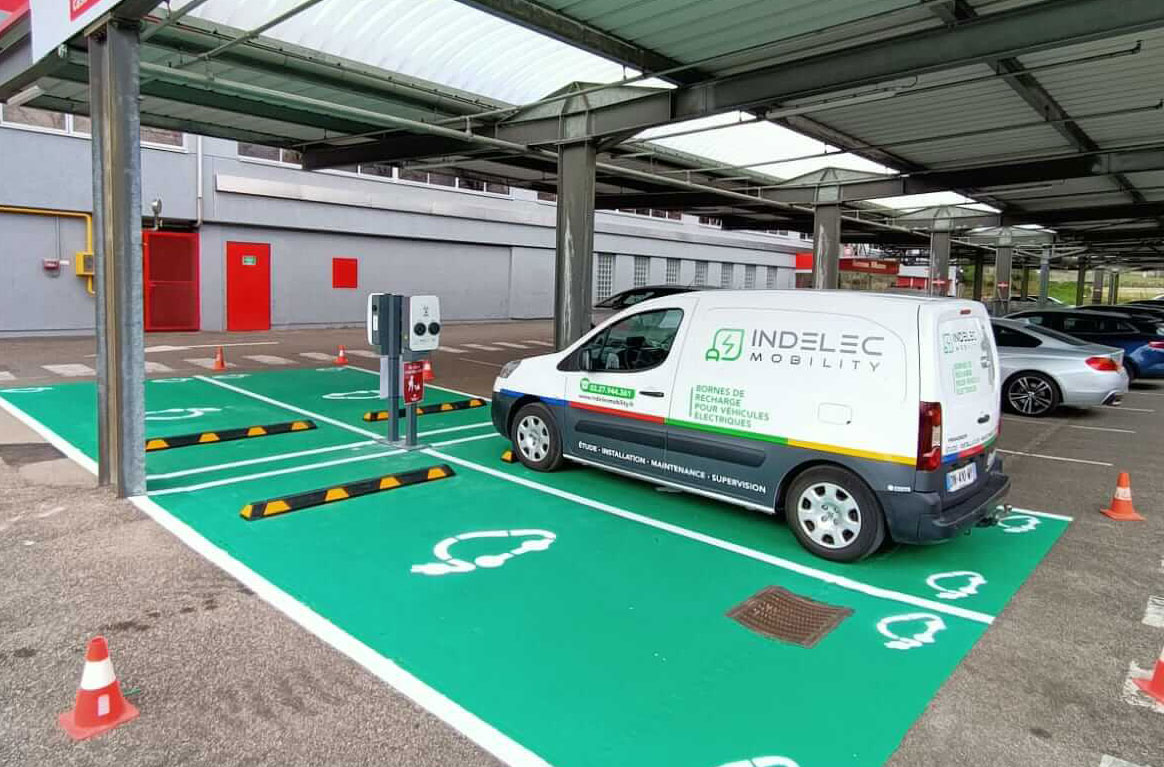 Installation
EV Charging Stations Installation
With a complete coverage of the French territory, we mobilize our specialized teams to install the Electrical Vehicles Charging Stations.
Our technicians are fully trained and certified to offer a complete range of services, from design to on-site installation, in full compliance with existing standards and regulations.
Each step is scheduled with the client to minimize users inconvenience :
Power supply wiring system according to UTE C 1572 guide.

Civil engineering

Stations concrete blocks foundations

Electrical Vehicules parking lots marking and panels fixing.

Commissioning

Charging station settings and supervision specifications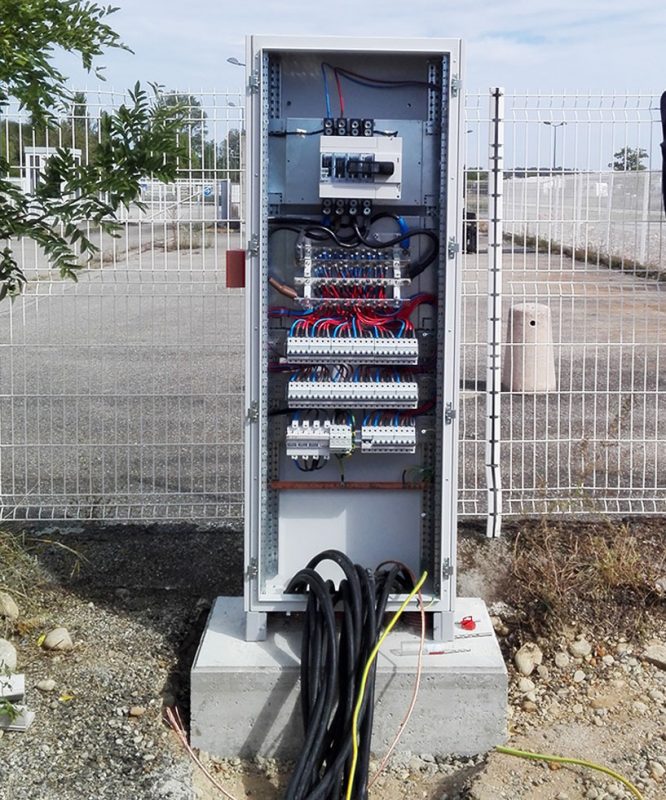 Supervision
24/7 Hotline and Maintenance
Indelec Mobility is a Charge Point Operator (CPO) : it builds EV charging stations, install hardware, and ensure optimal ongoing EV charging operations.
We provide the charging network infrastructure, managing the backend technologies as well the connection between the chargers, to deliver reliable and consistent EV charging. In case of issue, a 24/7 hotline is available for instant problem-solving assistance.