Deep earth grounding
Deep earth grounding drilling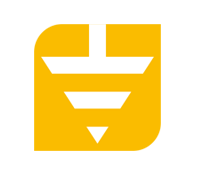 For more than 65 years, INDELEC has built a unique expertise in Deep Earth Grounding drilling, with detailed geologic mapping of France territories.
Geology
Preliminary Geologic survey
INDELEC has gained a huge experience for deep earth grounding all over France. It owns thousands of detailed geologic maps and samples.
A grounding system is a requirement to keep an electrical installation safe.
Deep earth grounding may be useful for extremely resistive soils (in ohm/meter) : the upper layers are not conductive enough to reach the technical specifications resistance (in ohm) requirements.
In such cases, INDELEC proposes deep earthing grounding drilling services : the extended vertical earth rods will reach the deeper layers of the ground, allowing the earthing termination resistance to meet the required resistance values.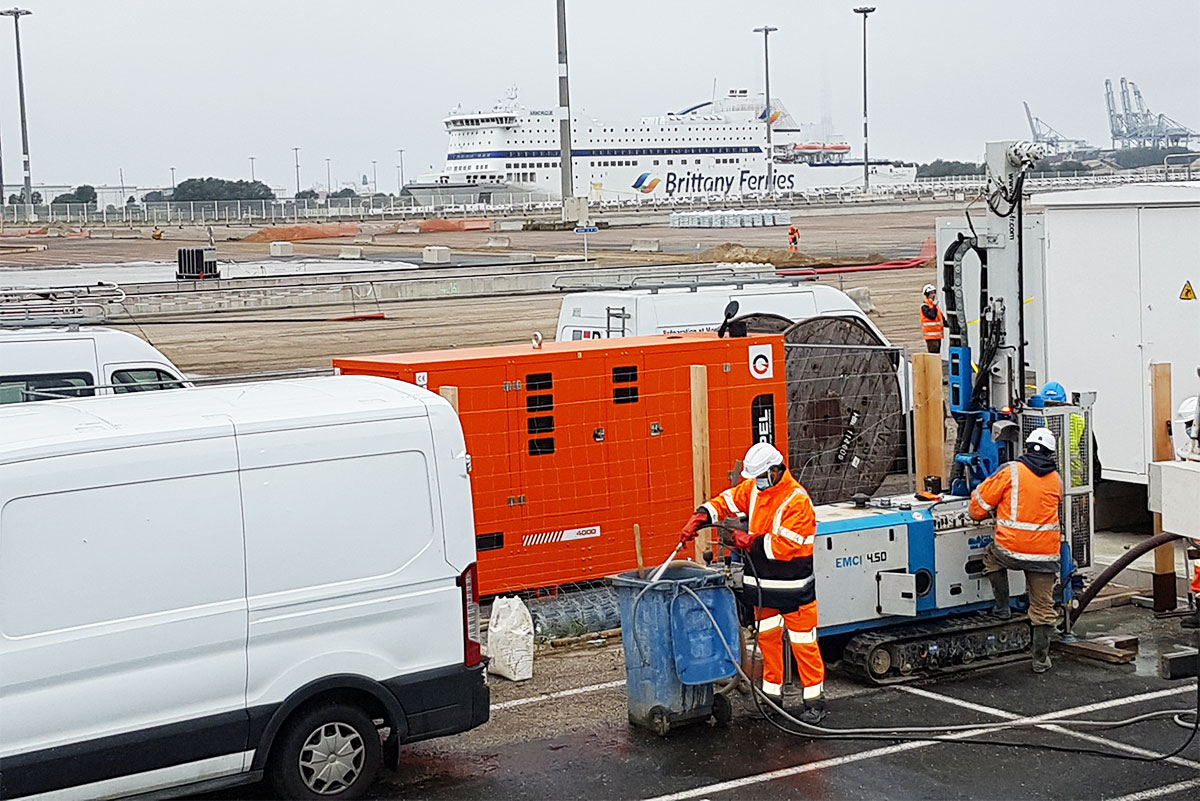 Drilling
Deep earth grouding
Deep earth grounding drilling is the exclusive solution to guarantee a long-term low resistance earthing termination value, reaching the low-resistivity soil layers.
INDELEC does not rely on ground enhancing compounds to artificially decrease the earthing pit resistance. Such compounds performances are not only limited in time but could also cause water pollution, due to groundwater run-off.
Our technicians are providing drilling services all over the French territory.
Based on the technical requirements, our deep earth grounding are reaching resistance value in-between 1 to 100 ohms.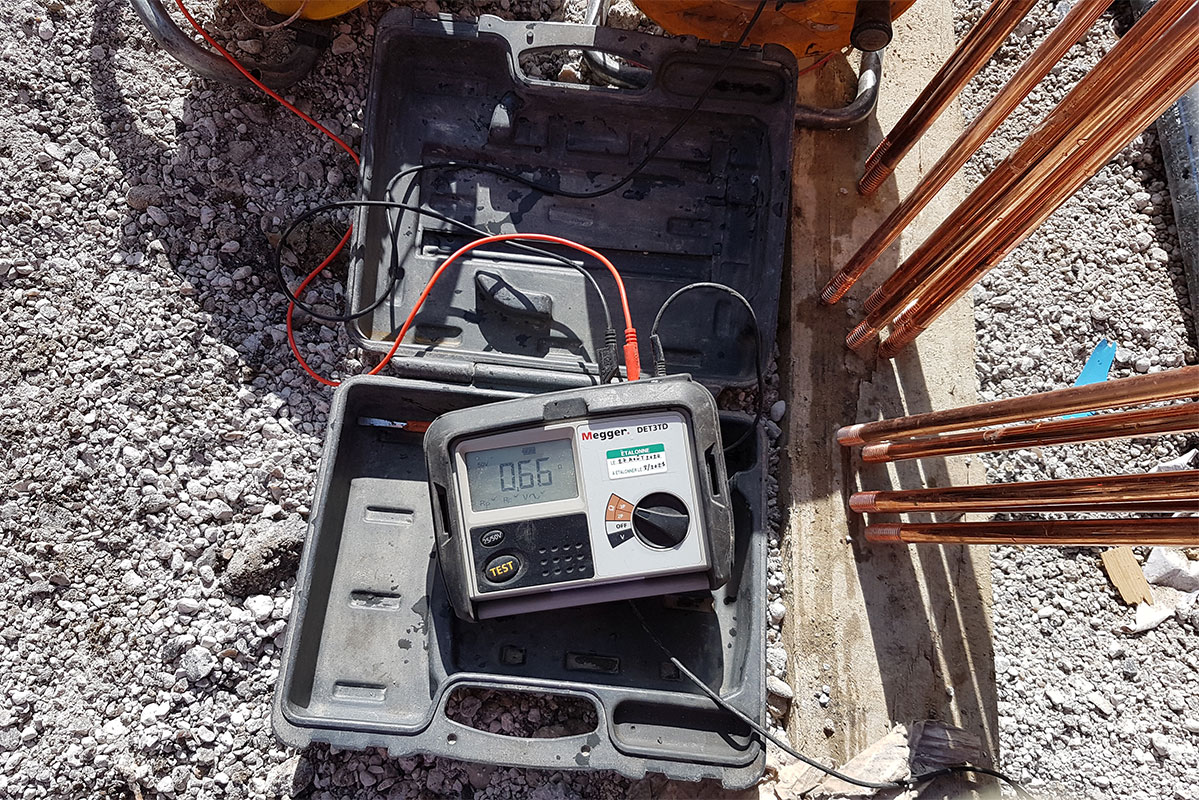 Applications
Equipotential bonding and grounding terminations
Grounding is the proper solution to maintain the equipotential bonding of metallic structures and equipment in a building. They must remain interconnected altogether and grounded to avoid voltage building up, even in case of electrical failures.
Being french Public Transport (RATP, SNCH…) privileged partner for decades, INDELEC conducts rail system grounding works to maintain permanently a contact through the rails between the trains and grounding system.

Likewise, we are providing deep earth grounding in urban area for renovated Heritage buildings without native grounding termination.