CSR policy
Indelec CSR commitments
For several years, INDELEC has been actively conducting Corporate Social Responsibility (CSR) policies, incorporating social, environmental and business sustainability considerations.
Indelec Group
Indelec CSR policy, Sustainability and Fair Practices
INDELEC is providing safe lightning protection solutions. It was therefore innate for the employees to care about environmental and social protection.
In a continuous process of improvement since 2007, sustainable development policy have led to waste recycling, new environmentally-friendly packing materials, set up of Fair Planet association, funding projects in developing countries.
Sustainability concerns are a priority for Indelec.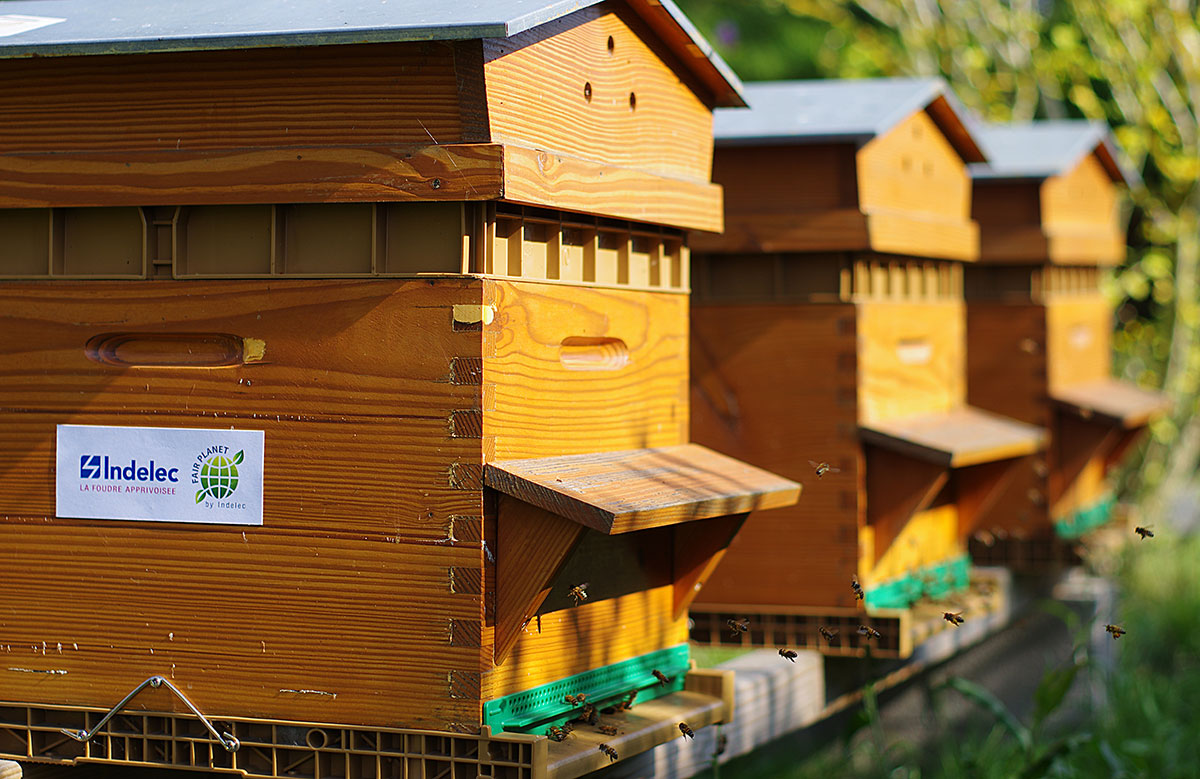 No more petrol-based products are used in our manufacturing process.
100% recycled paper is used for products packing (instead of polystyrene)
Waste treatment
Each desk is equipped with two bins (paper/other). All the metallic components, paper/carton wastes are collected and recycled.
Bio-diversity
Since 2014, beehives have been installed besides our office by a local company BEE CITY. Honey is collected every summer, then distributed to the employees or sold (profits are collected by Fair Planet association to fund its projects).
Innovation
Eco-design
The ultimate generation of Prevectron Early Streamer Emission air terminal, the Prevectron3® has been "eco-designed" to:
Decrease the use of hazardous products

Reduce and optimizing the number of components

Include new modular features

Limit transport (carbon print)

Reduce the weight of the product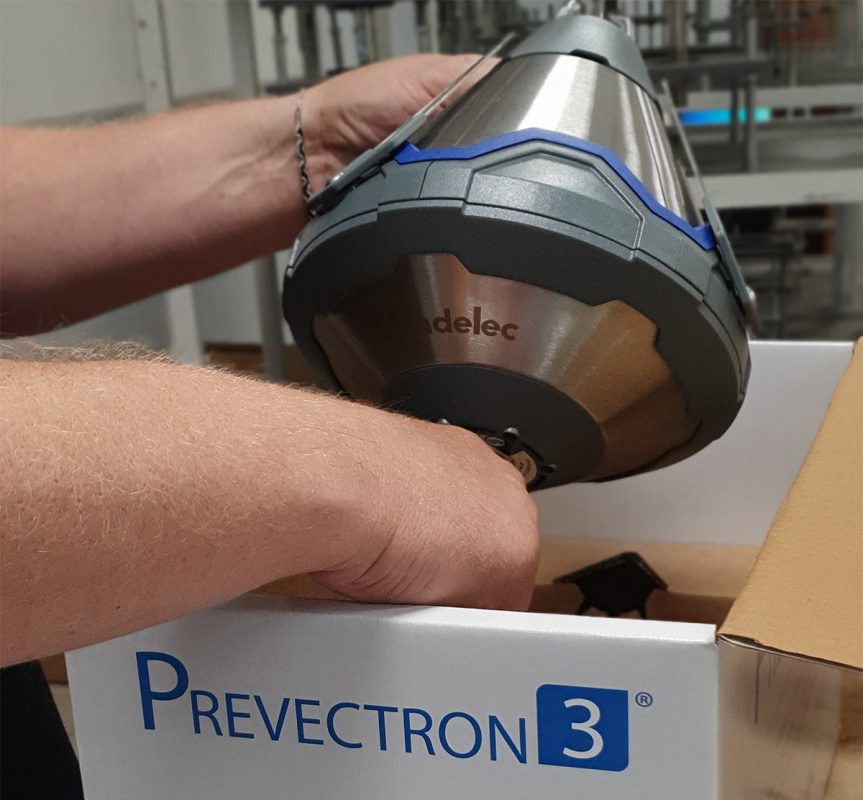 Thanks to this very innovative process, the Prevectron3® offers the following unique specifications:
Fully autonomous system , 100% powered by the electric field.

Use of potentially hazardous products reduced by 57%

100% recycled component for product new packaging.

Lighter products (up to 30% weight reduction)

Air terminal modular construction (the air terminal can be repaired to extend its life time and all the components are recyclable)

Number of components decreased of 22%

Local suppliers have been favored (short-circuit sourcing): 85% of the components are sourced within 100km radius to reduce carbon print.

100% assembly in France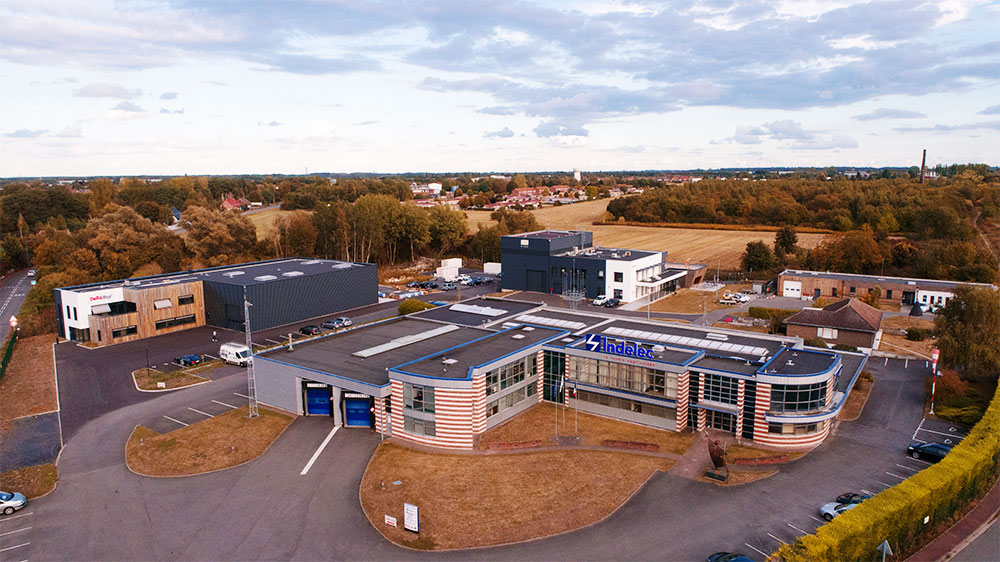 Environmental and social sustainability
Fair Planet charitable association
Fair Planet by INDELEC is funding projects to improve living conditions in developing countries.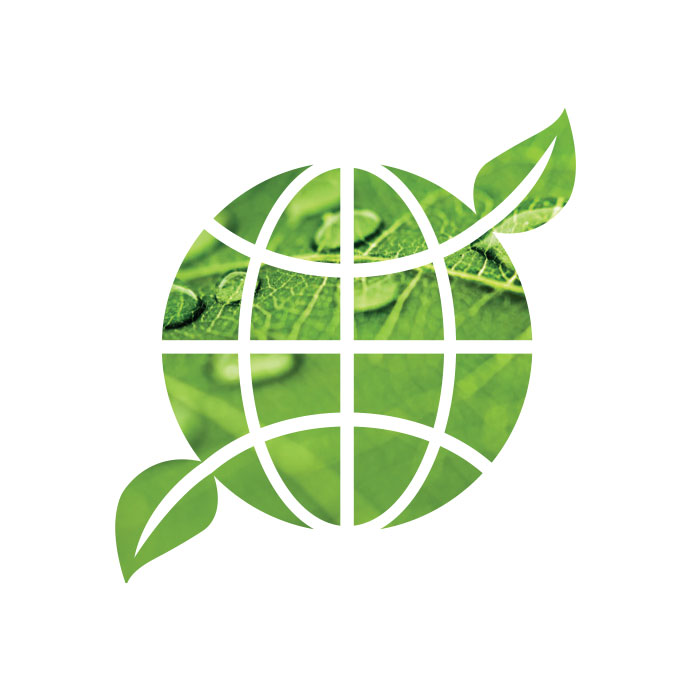 Purposes
Fair Planet is dedicated to promote different projects aimed at expanding access to education, health and food in emerging countries.
Since July 2007, one Euro is collected from Indelec client for each Prevectron. INDELEC Group is adding one Euro per Prevetron air terminal sold: Each air terminal is therefore generating two Euros revenue for the association.
Thanks to the sales of several thousands of Prevectron lightning conductors yearly, Fair Planet budget has a significant budget available to fund projects.
Accomplishments
In 2004 and 2005, Indelec employees expressed their solidarity to populations facing civil war atrocities (Ivory Coast) and natural disaster (the South East Asia tsunami). They managed to gathered significant amount of donations to fund projects in Abidjan (school fees for orphans in Abidjan, reconstruction projects in Sri Lanka). Fair Planet has then grown on these grounds.
In 2007, Fair Planet funded its first project, in Bangalore, Indiain cooperation with the Association for People with Disability APD. The Horticultural center of APD is welcoming disable persons to train them so that they can find a job. Fair Planet funds were dedicated to the building of a new greenhouse, a new well and renovation of the access paths.
In 2009, funds were allocated to "Elevage sans Frontières", a French NGO that subsidizes several farms in Senegal (Western Africa).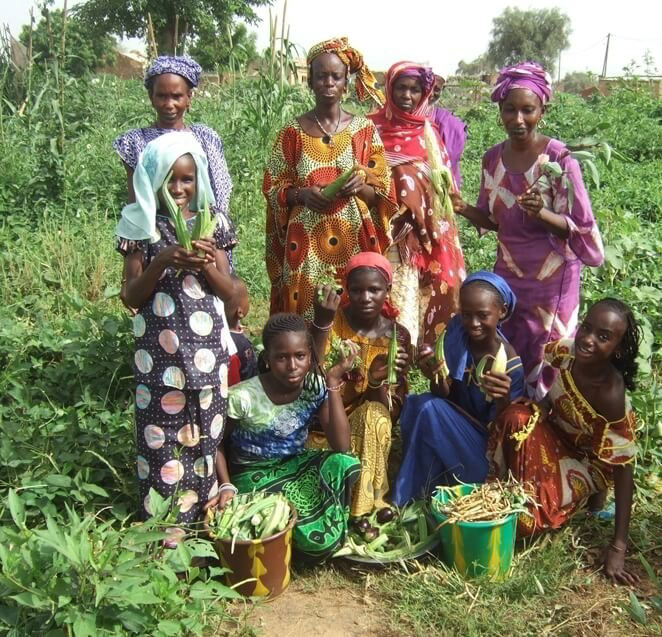 Since 2010, Fair Planet has been cooperating with fantastic NGO teams, dedicated to support innovative projects for a better world: distribution of gifts to unprivileged children in Brazil, purchase of massive laundry equipment for PSE school in Cambodia, recently the completion of the "Women House" in Togo thanks to local association Piakoko, construction of new classroom by Business School students in India for Tibetan refugees … Fair Planet volunteers are employees of Indelec giving their free time to select new project, set up funding plans, follow up these projects to ensure a fair use of the funds etc..
Since 2007, more than 120 000€ have been invested in a large scope of projects on four continents.
Discover more
Follow Fair Planet projects