References
Vertical Lift Bridge Chaban Delmas
Client
In addition to the 5 bridges already build across the Garonne River, the municipality of Bordeaux made a decision to add a vertical-lift bridge. Vinci Construction Group was awarded to conduct the project.
The works started in 2009 for the largest vertical-lift bridge in Europe. It was completed in 2013. In-between the modern Aquitaine hanging bridge and the iconic Pont de Pierre, the new bridge was designed to ensure that the river remains navigable right into the historic center of Bordeaux, the Port de la Lune.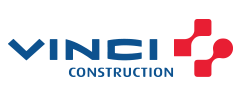 Indelec solution
Bordeaux, located in the South West of France, is facing a higher lightning density than the average. A reliable lightning protection system was required with high performance to protect such a large structure. In addition, in order to ease the maintenance operations, a remotely tested lightning rod was specified.
Two units of Prevectron T Early Streamer Emission models have been installed on two concrete tower, protecting the entire bridge span.
Lightning down conductors are running inside the towers. They are connected to the earthing termination and the bridge foundations: Each base consists of 20 foundation stakes of 1600 mm diameter poured directly into metal casing.