References
Angkor Vat Temple
Client
Angkor is one of the most important archaeological sites in South-East Asia. Stretching over some 400 km2, including forested area, Angkor Archaeological Park contains the magnificent remains of the different capitals of the Khmer Empire, from the 9th to the 15th century. They include the famous Temple of Angkor Wat and, at Angkor Thom, the Bayon Temple with its countless sculptural decorations. UNESCO has set up a wide-ranging programme to safeguard this symbolic site and its surroundings.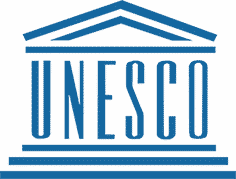 Indelec solutions
Following numerous lightning damages, INDELEC was called in the 90's by the Cambodian Administration to protect Angkor Vat temple.
This task was challenging for 2 reasons:
– The ELPS to be installed must respect the architectural constraints.
– Technical skills for that kind of work was not very common in this region
After a Lightning Risk Analysis, it appeared that a Level I protection was required with 5 ESE lightning rods to protect the temple and its visitors.
Tailored-made systems have been developed to ensure an "invisible" protection (shorter poles, specific conductors routing and fixings etc…). Then the solution has been implemented by highly-skilled Indelec technicians traveling from France to Siam Reap.